Where to park when
you take the train
in Connecticut.
Every time you put your car in park and get on a train, you make a positive impact on the environment, your health, and your safety.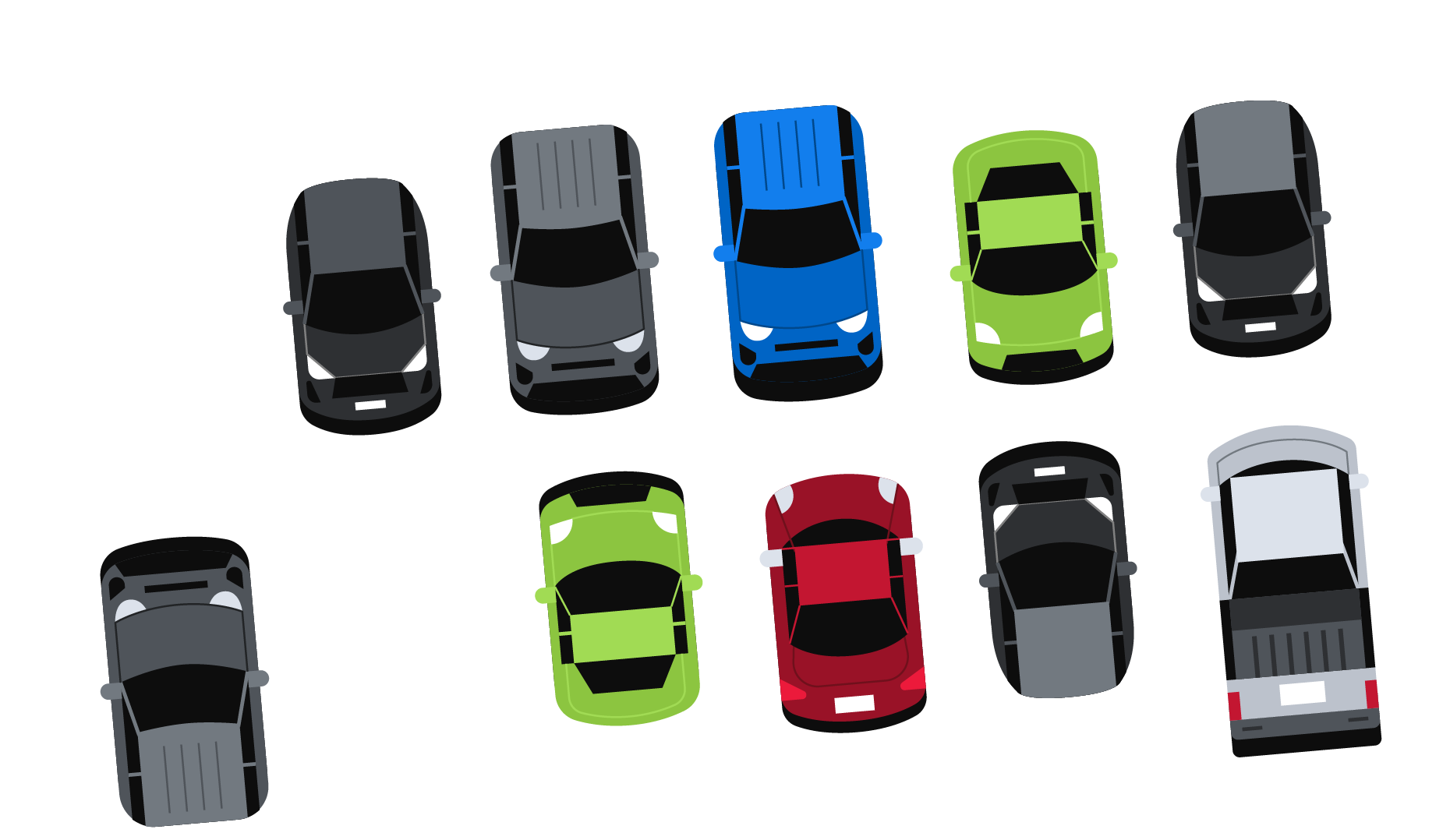 Train Station Parking
New Haven Line
(Metro-North) Parking
New Haven Line parking information can be found on Metro-North's Station's website.
Please complete the online application request on this page if you are interested in obtaining a long-term parking permit for West Haven, Bridgeport, or Fairfield Metro Rail Stations.
Bridgeport
700 Main Street, Bridgeport, CT 06604
Daily M-F $6.00 / monthly permit $67/or $45 with Metro-North monthly pass (Parking garage closed on weekends)
Fairfield Metro
61 Constant Comment Way, Fairfield, CT 06824
Daily M-F $6.00 / 6-month permit $210* (FREE on weekends and holidays)
West Haven
20 Railroad Avenue, West Haven, CT 06516
Daily M-F $6.00 / 6-month permit $300* (FREE on weekends and holidays)
West Haven 6-month parking permits run from Sept. 1 – Feb. 28 and March 1 – Aug. 31. If you would like a permit for a month in between those dates, email
westhavenparking@owens-services.com with any questions.
CTrail Hartford Line Parking
Daily and monthly parking is available at all CTrail Hartford Line stations except State Street (New Haven). Please visit the CTrail Hartford Line Stations page for detailed information on each location.
Paid parking applies Monday through Friday at the Berlin, Meriden, and Wallingford stations for both CTrail Hartford Line rail passengers and the public. Parking at those stations is free on weekends and federal holidays. These stations are open twenty-four hours a day, seven days a week.
To apply for a monthly parking permit at the Berlin, Meriden, or Wallingford station, customers should visit HartfordLine.com.
CTrail Shore Line East
Rail Parking
Free parking is available at CTrail Shore Line East stations except State Street New Haven (no parking available), Union Station New Haven (paid parking available) and New London (paid parking available).