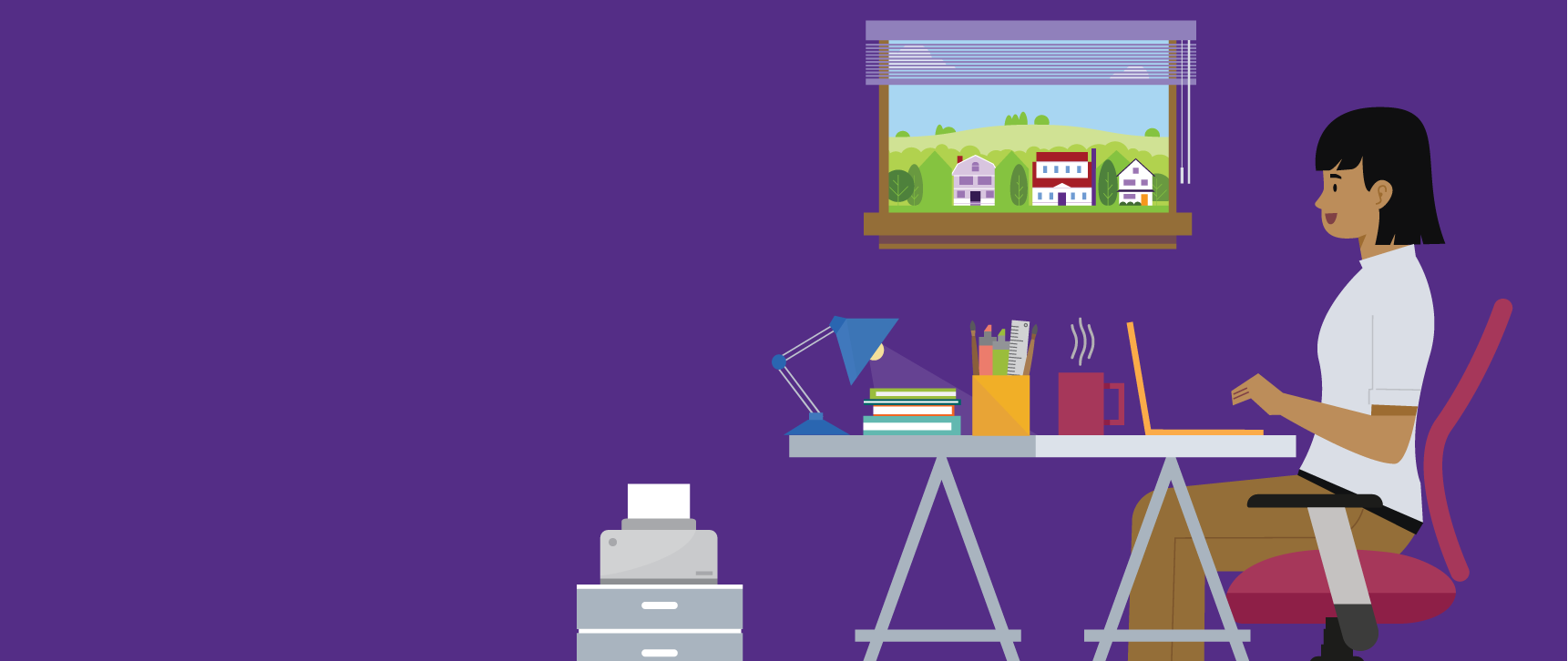 Telework and
flexible work solutions
for business.
No-cost resources designed to help you
increase employee productivity,
improve business continuity,
and contribute to a greener Connecticut.
Teleworking Is Essential To Business Operations
Teleworking has become an important workplace option to ensure business continuity, maintain high productivity, and to address the safety concerns of some employees. CTrides has decades of experience in providing no-cost consulting assistance helping employers develop guidelines and policies that will ensure a well-managed program.
At CTrides, your no-cost telework consultant will:
Lead you through every step of program implementation
Assess necessary steps for customized program delivery
Assist with barriers or concerns
Develop custom presentations and marketing materials
Consult on technology needs
Develop policies, procedures, and agreements
Train managers and employees
Provide evaluation guidelines and strategies
Benefits of Teleworking
Employer Benefits
Increase worker productivity
Business continuity
Reduce employee absenteeism
Increase employee morale, recruitment, and retention
Provide a wider employee talent pool
Better communication among time zones
Lower facility costs and demand for parking spaces
Commuter Benefits
Improve work/life balance
Increase flexibility, job satisfaction, and morale
Reduce stress
Save on commuting expenses
Community and Environmental Benefits
Reduce traffic congestion near worksites
Reduce greenhouse gas emissions
Credit toward LEED certification
Quick Guide to a Telework Program
1. Explore and define – Explore your goals and objectives and the potential benefits of teleworking to your organization
2. Develop and assess – Form a steering committee, develop teleworking policies and agreements, assess which jobs are conducive to teleworking
3. Train and implement – Ensure technology is in place and train managers and employees on policies and best practices of remote working
4. Evaluate and expand – Routinely evaluate the program to identify and fix issues
Ready to implement a best-practice teleworking program?